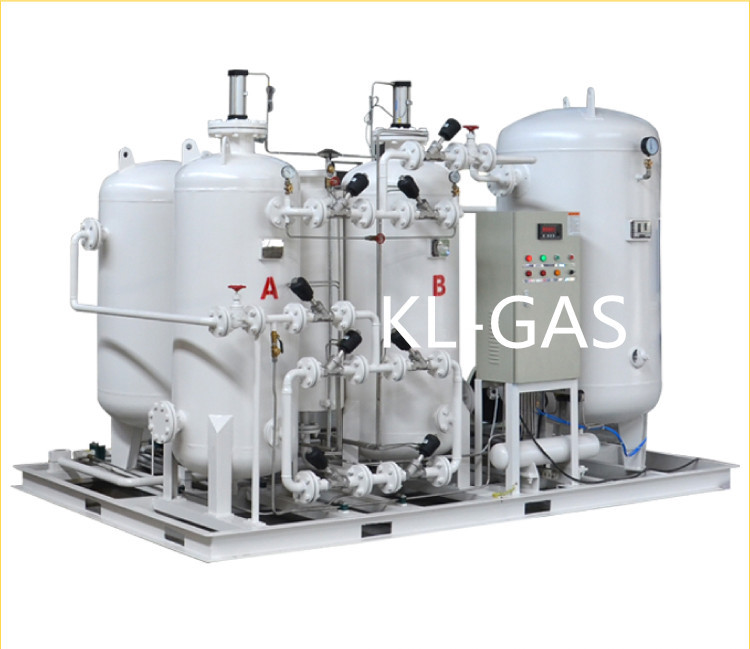 Metallurgy industry specific nitrogen machine is suitable for heat treatment, bright annealing, heat protection, the field of powder metallurgy, copper aluminum processing, magnetic sintering, precious metals processing, bearing production.
With high purity, continuous production, part of the process requires a certain amount of hydrogen containing in nitrogen gas to increase the brightness and other characteristics.
Operation Reliable :
Advanced Nitrogen flow chart process design, scientific patent gas distribution structure, patented adsorption bed tower composite structure, unique carbon molecular sieve filling process, unique carbon molecular sieve protection measures and compression cylinder automatic compensation devices, all these ensure nitrogen generator life up to ten years.
Stable production:
We will produce the required nitrogen 24x7x365 days for years when called for. High reliability through fewer moving parts and high quality components. You will get controlled flow and uninterrupted gas.
Advanced control system:
PLC control system, stable and automatic. Fully automated generator; Unattended Operation; Remote Control Access.
Quality stability:
Nitrogen gas capacity, purity and adjustable pressure ,automatically interlock venting to ensure the capacity, purity and pressure long-term stability.
Cost Saving
Compared with the Cryogenic nitrogen generator, liquide nitrogen generator, PSA nitrogen generator with low cost and economic.
After sales service:
Very easy to install, operate and require very little maintenance and service. Specialist support from planning, installation and operation of your project. We will deal with your inquiry within 24 hours.
Nitrogen gas capacity: 3-500Nm3/h
Nitrogen gas purity: 99.5-99.999%
Hydrogen content: 800ppm~5%(According to the technical requirement)
Nitrogen gas pressure: 0.6-0.8Mpa (adjustable, pressurize)